Empowering Women Through Travel
Travel can be inspiring for female globetrotters, but can also empower the female entrepreneurs whose businesses we can support while traveling.
Shares 13
Shares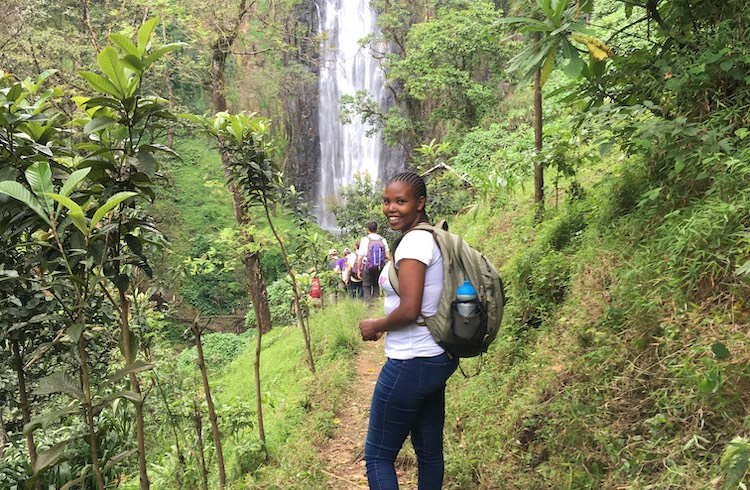 Let's face it, much of the travel world is run by men. While women make up over half the tourism workforce, most are stuck in low-skill, low-paying positions with little to no opportunity for advancement. Men, on the other hand, typically call the shots and remain the financial beneficiaries of the tourism sector. We can change this. As conscious consumers, the choices that we make while traveling can help empower women and support gender equity around the world.
Female-led culinary classes can be a delightful (and delicious!) way to learn about a region's culture and some countries, such as Jordan, have done a great job supporting female entrepreneurship through women-owned culinary enterprises. That said, women have long been associated with kitchens, cooking, and domestic life so it's exciting to see more and more female-run travel companies that empower women to become taxi drivers, trekking guides, and tour operators.
Here is a sampling of female-run travel experiences and companies around the globe. And fellas, note that while all of these businesses are led by women, male travelers are allowed (and encouraged) to participate in some of them.
Women-led trekking company in Nepal
Thanks to Mount Everest and the extraordinarily-skilled hiking guides that climb it, Nepal is a well-known trekking destination. Unfortunately, it's extremely rare to encounter a female guide in the country because women receive less education than men and are expected to work in the home. For the past 25 years, however, 3 Sisters Adventure Trekking has been working to change that. In 1993, three Nepalese sisters were running a restaurant and a lodge, where they met female trekkers from all over the world who told them about bad experiences they'd had with their male guides. The following year, the woman started their own trekking company that's "by and for women" and which trains and employs female trekking guides and assistants for treks in and around the Himalayas in Nepal, India, and Bhutan. Women who join a guided trek with the company help to empower these Nepalese women to become more independent and self-reliant.
Travel Insurance
Simple and flexible travel insurance
You can buy at home or while traveling, and claim online from anywhere in the world. With 150+ adventure activities covered and 24/7 emergency assistance.Get a quote
Female rickshaw drivers in India
India is known for extraordinary food, colorful festivals, and one of the richest and most fascinating cultures on earth. Unfortunately, it also has a reputation for pervasive sexual harassment. In the city of Jaipur, often referred to as the "Pink City" due to the large number of historic pink buildings, a non-profit is training women to run rickshaw tours. Pink City Rickshaw recruits women from surrounding slums and teaches them how to drive e-rickshaws so they can lead heritage, craft, and shopping tours around the Old City. Not only does the concept provide economic empowerment for women, but it's also an eco-friendly solution to the growing demand for experiential tourism in Jaipur. About 4% of rickshaw license holders in India are women but the hope is that this innovative model, which enables women to purchase their e-rickshaws and hold ownership shares in the company, will continue to encourage other women to join the profession.
Mother-daughter riverboat tours in Bangkok
One of the most popular activities in Bangkok is a riverboat tour, and while most Thai river cruises are run by men, one company stands out as being female-led. You may see men working the boats of the Supatra & Chao Phraya Express Boat Group, but this fourth-generation company was started by a woman in the 1920s, a time when very few women in Thailand (or anywhere in the world, for that matter) owned businesses. The boat dynasty was passed down from mother to daughter and is now run by a mother-daughter team who oversee 10 companies and 600 employees. Their 57 express boats run up and down 13 miles of the Chao Phraya river and haul more than 1 million passengers a month (both local and tourist).
Tribal dancing and sewing in Uganda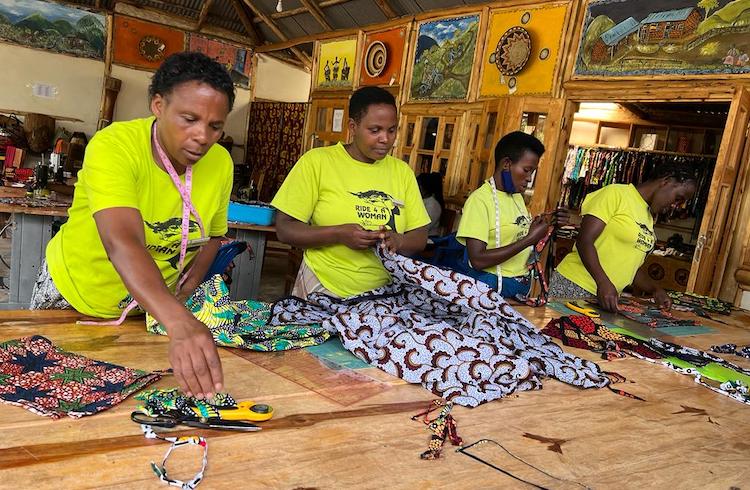 Just outside the misty hills of the Bwindi Impenetrable Forest in Uganda is the female-run collective, Ride 4 a Woman, which empowers and provides microfinancing to women struggling at home with issues associated with HIV, domestic violence, and extreme poverty. Hundreds of women from 11 surrounding villages use or work at the Ride 4 a Woman community center, where they learn new skills that can help them to support their families and provide their children with an education. Women at the collective learn to pedal sew, weave baskets, dance, sing, and drum. Visiting travelers can take tribal dancing, basket weaving, and traditional cooking classes or they can choose their own African fabric and make anything from a coin purse to a dress in a pedal sewing workshop.
Female-run taxis (and food tours) in Egypt
In general, the Middle East tends to be less welcoming to solo female travelers than other parts of the world and it can be intimidating to try to hail a cab alone, especially if you don't speak Arabic. Pink Taxi was created in 2015 to increase employment opportunities for Egyptian women while providing a safer riding experiences for all women. All of its drivers are women and the company only gives rides to female passengers; it's the first "girls-only" transportation in the country. If you're in Cairo, be sure to also check out another female-run company, Bellies En-Route, which offers food tasting tours around the capital city (the food tours are also open to men).
Tanzanian safaris that empower women and girls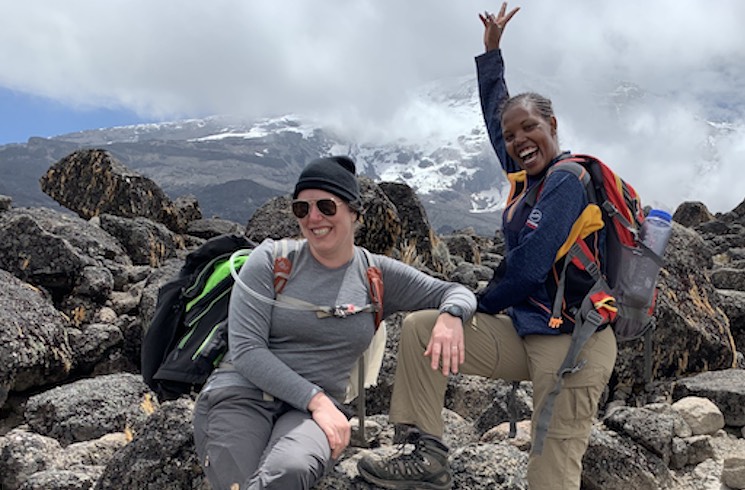 What could be better than getting up close with elephants, rhinoceros, and lions on an African safari? Doing it with a company dedicated to supporting the rights of East African women and girls. Matriarch Hill Safari leads wildlife watching safaris in Tanzania (including some budget-friendly options) with add-on activities like waterfall hikes, coffee plantation tours, and visits to female empowerment organizations. To top it off, the company donates a percentage of their income to non-profits that provide vocational training to women and that are fighting to stop female genital mutilation. In a country where less than 5% of girls finish secondary school, helping young girls become self-sufficient women instead of single parents and subservient wives can be more fulfilling than even the most spectacular safari.